Home
Charitable Union Serving all of Calhoun County Michigan
---
Back-to-School Preparations... ALREADY?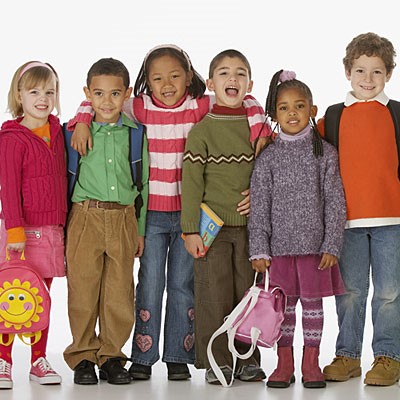 At Charitable Union, the answer is "Darn Tootin'!"
School isn't even over for summer but preparations for the 2018-19 school year are happening at the Charitable Union. In order to help clothe Calhoun County's low-to-moderate income children with Back-to-School outfits during late summer, Charitable Union starts early! And your contribution makes all the difference in the success of this program.

With your financial help, we can begin buying items (we buy a whopping amount of new clothes -- imagine truckloads!) and storing them until the Back-to-School distribution days during August.
Wish to Donate Now? Click Here to Use a Credit Card
Please help Charitable Union make the first day of school a great one for children living in our county.
---
The Gift Shop @ Charitable Union T-Shirt Quilts Custom Made
Preserve your memories with a custom made T-Shirt quilt.  Each quilt is machine quilted, flannel backed and designed using your T-Shirts. Prices vary according to the size you order. For more information contact Susan Kopka at Charitable Union or stop in to place your order. T-Shirt quilts are wonderful graduation gifts or as a great way to remember special times in your or a loved one's life.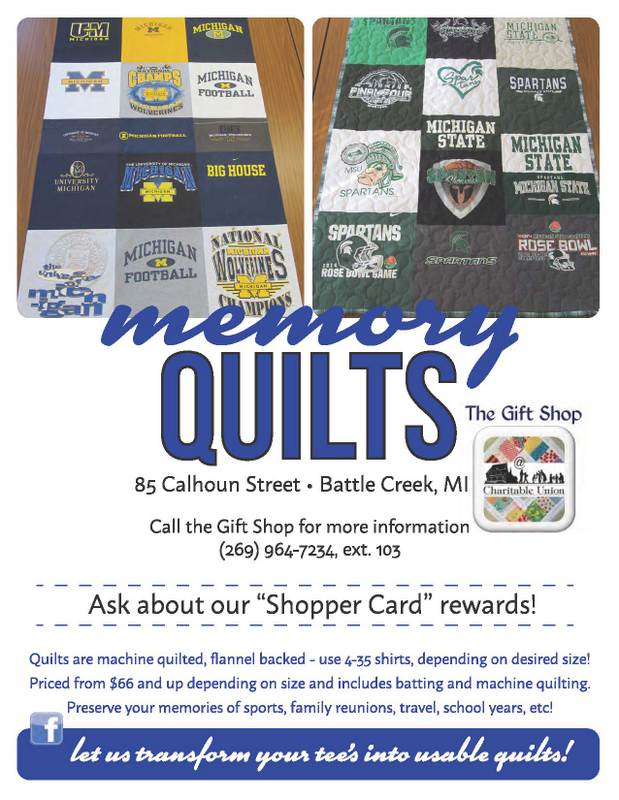 There is always one moment in childhood when the door opens and lets the future in. Graham Greene

The last thing a child should ever have to worry about is what clothes to wear to school. Find out how to make a clothing donation.

VOLUNTEERS NEEDED!

Are you interested in sharing a few hours a week helping others? Charitable Union can use your help. Check out the "Ways to Give" tab.

Bonus! Volunteers receive a 20% discount at our Gift Shop.

Click Here to make a donation now for Our Back-to-School Campaign