Newsroom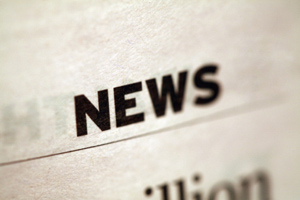 Check out the calendar on the News and Events tab. It give all the detail you'll need for when we are open during this Holiday Season. Hope to see you in the Gift Shop where you'll find great items for your gift giving.
---
What does Charitable Union mean to you?
This year Charitable Union celebrates its 130th birthday.  As Executive Director, I often hear stories about how Charitable Union has made a difference in someone's life. It reminds the staff and me just why we are here. I would love to hear from you.
To me, Charitable Union is  a beacon of light for those going through dark times. Whether it's a mother who needs formula for her infant child, someone needing steel toed boots to start a career in manufacturing, or families whose struggles bring them to our doors. The beacon of light they receive truly is Help that brings Hope!
Most of us have seen the movie, "It's a Wonderful Life". George gets the chance to see how his life has impacted others by getting a glimpse of how his friends' and community members' lives would have been without his existence.  That experience of knowing how we touch another's life is profound.
Over the years, Charitable Union has touched thousands of lives in our community.  How has your life been touched by our mission?  On our 130th anniversary we would like to celebrate the difference we have made in this community. We are asking you to send your messages to: info@CharitableUnion.org.
August is full of activities celebrating Charitable Union. On August 7th we have the "Drink one down for your town," event sponsored by Arcadia Brewing Company, in Battle Creek. Mid-August is our annual Back-to-School clothing Give Away event for school-aged children. At the end of the month, we celebrate our anniversary with a "City-Wide Back-to-School Fair". Information on all of these events and how you can participate or help is included in this e-News.
Thank you for all you do to support our mission. Together we are Help that brings Hope!
---
Youth of the Year Award Goes to One of Our Own!
Congratulations to Kaylee Barnes who received the HandsOn and United Way Youth of the Year award on July 27th. 
Kaylee came to us as part of the summer 2015 Goodwill Connects Summer Youth Program.  Following her first summer in the Goodwill program, Kaylee stayed on to volunteer her time with Charitable Union until her school year started.  In addition, Kaylee volunteered her time for both the Back to School Distribution and the Winter Coat Distribution that year.  Both distributions lasted for several days and each day Kaylee shared her time with us.  
In 2016, she again was with us through the Goodwill Summer Youth program.  Again, following that summer program she volunteered each day of the week with us.  In the fall she left for college but on the weekends that she came home, she was here.  Now that she has found permanent employment, she still shows up on days she has off.  
You will see her take charge of the donor hall; or floating around giving assistance to all areas.  She will be the first one to hop in and say "I've got this", it doesn't matter if it's helping a donor, client, staff or fellow volunteer.  She will hang, haul, lift, or organize.  She isn't afraid to get dirty if that's what is needed to get the job done.
So far in two short years Kaylee has served more than 1400 hours.  She started out as a shy young volunteer and has grown into a mature, confident one.   She is part of our little family and we wouldn't know what to do without her. Thanks, Kaylee!